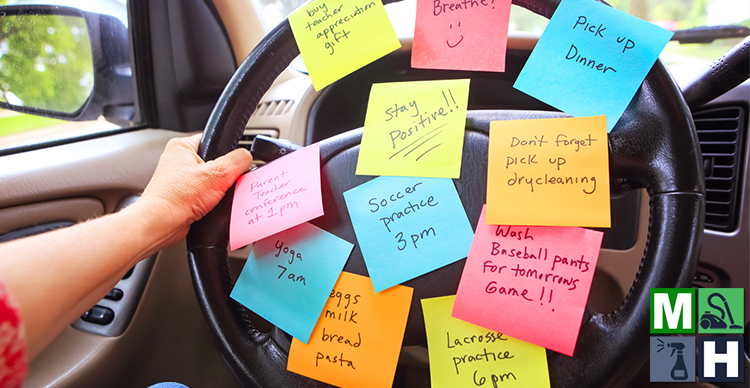 You Deserve to Hire a Maid Service
You lead a busy life. Between working, carpooling, volunteering, etc. the last thing you want to do during your time off is clean the house. If you have ever thought about hiring a maid service, you may have come up with many reasons you cannot afford it. While you may think of it as a luxury, outsourcing your house cleaning has many benefits. It allows you to manage your time more efficiently, freeing you to pursue other endeavors. Here are some valid reasons you deserve to hire a maid service.
You Work Full Time
After a busy week, working 40 plus hours, using your time off to clean the house is the last thing you want. Having someone clean even only once or a month could make a big difference in your life. It will free up time and allow time for self-care activities like working out, reading, spending time with friends and family. Thus reducing stress and increasing happiness.
You Have a Busy Family Life
Between caring for your children, carpooling, afterschool and weekend activities, volunteering, and preparing many daily meals, it is hard to find time for cleaning. Furthermore, when you hire a maid service, it frees time for things like date-nights with your partner, or outings with your friends.
You Love Entertaining
When you hire a maid service, you can check cleaning off of your to-do list when planning your next event. Save your time and energy for planning and preparing your next gathering. Knowing your house is clean before your party takes a weight off your mind and allows you to focus on other details.
You Don't Know the Tricks of the Trade
Sometimes cleaning isn't as simple as turning on the vacuum. This is especially true when it comes to seasonal issues or special considerations. There are many cleaning tricks that the pros utilize to remove stains or scuffs or clean muddy carpets. Why struggle when you can hire a professional to attend to all your home's needs.
You Don't Like Cleaning
It is perfectly ok to admit you despise cleaning the house. And honestly, some people are just better at it than others. That does not mean that you are messy or lazy. Hire a maid service, and you can guarantee that your house will be super clean and fresh. You can attend to the tidying up between cleanings.
You Have Elderly/Sick Family Members
Perhaps you are considering hiring a cleaning service for a family member. As people get older, it may become harder to keep up with daily chores. Or maybe your family member is sick or recovering from an illness. These are perfect opportunities to hire someone to take care of the cleaning. That way, you can free up your energy for caring for the family member in need.
You Just Welcomed a New Baby Home
The addition of a family member, especially an infant, requires your attention and time. If you have a newborn, you are familiar with sleepless nights. Your days may be exhausting. Hiring a maid service can help relieve a lot of stress and allow you time for bonding with your new baby.
You Deserve It
Let's be honest; you deserve to live a happy, healthy, and stress-free life. Hiring a maid service helps you to achieve this goal. Contact Maid Healthy today for a free evaluation. We offer many packages. When you combine affordable prices with the other benefits, it is easy to understand why you deserve to hire a maid service!